SMART LIVING is a company specialized in renting bedrooms in shared flats.
Since we started our journey more than 8 years ago in Madrid we have already managed to be the benchmark for national and foreign students, as well as young professionals looking for a reliable solution for their accommodation.
Currently we also offer rooms in Barcelona and Valencia and we continue to grow.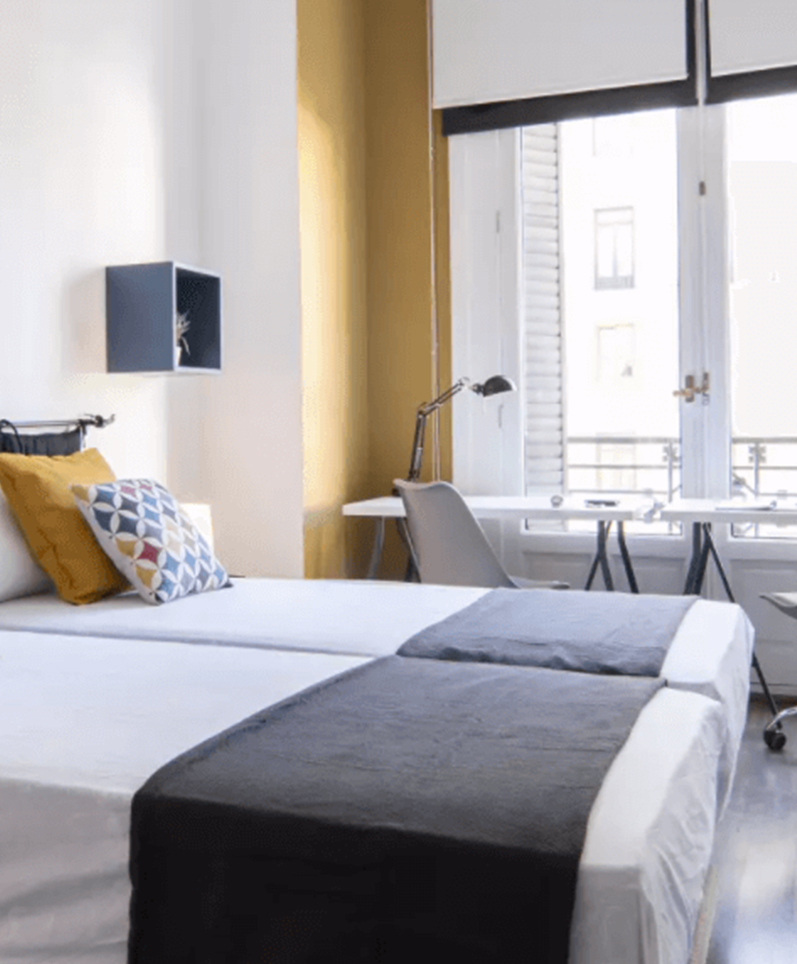 If you are staying in any of the rooms, contact through the tenant portal.
The opening hours are Monday to Friday from 9:30 am to 8:00 p.m.
Do you have a property and want us to manage it for you?
Know more